Products
One Stop Shop for Collaborative Applications
FANUC's new CRX Cobots are safe, flexible, quick to implement, and easy to program. All with FANUC renowned reliability and 8 years of maintenance-free operations.
LEARN MORE
OnRobot product range features a wide assortment of tools that connect and operate directly via FANUC CRX. It's the one stop shop for collaborative applications.
LEARN MORE
One System, Zero Complexity OnRobot interface with new FANUC CRX and other FANUC robot models
Expanded capabilities with dual configuration set up with the Dual Quick
Changer among all OnRobot solutions i.e., grippers (electric and vacuum), sensors, screwdriver, sander, etc.
Flexible plug-and-produce tools with various payloads from 2-20 kg
Save time and grow your business with unified programming and easy deployment with the new FANUC CRX and other FANUC robot models
Please visit the OnRobot website for a list of all product offerings that makes it quicker and simpler to automate tasks such as material handling, machine tending, material removal, assembly, and quality.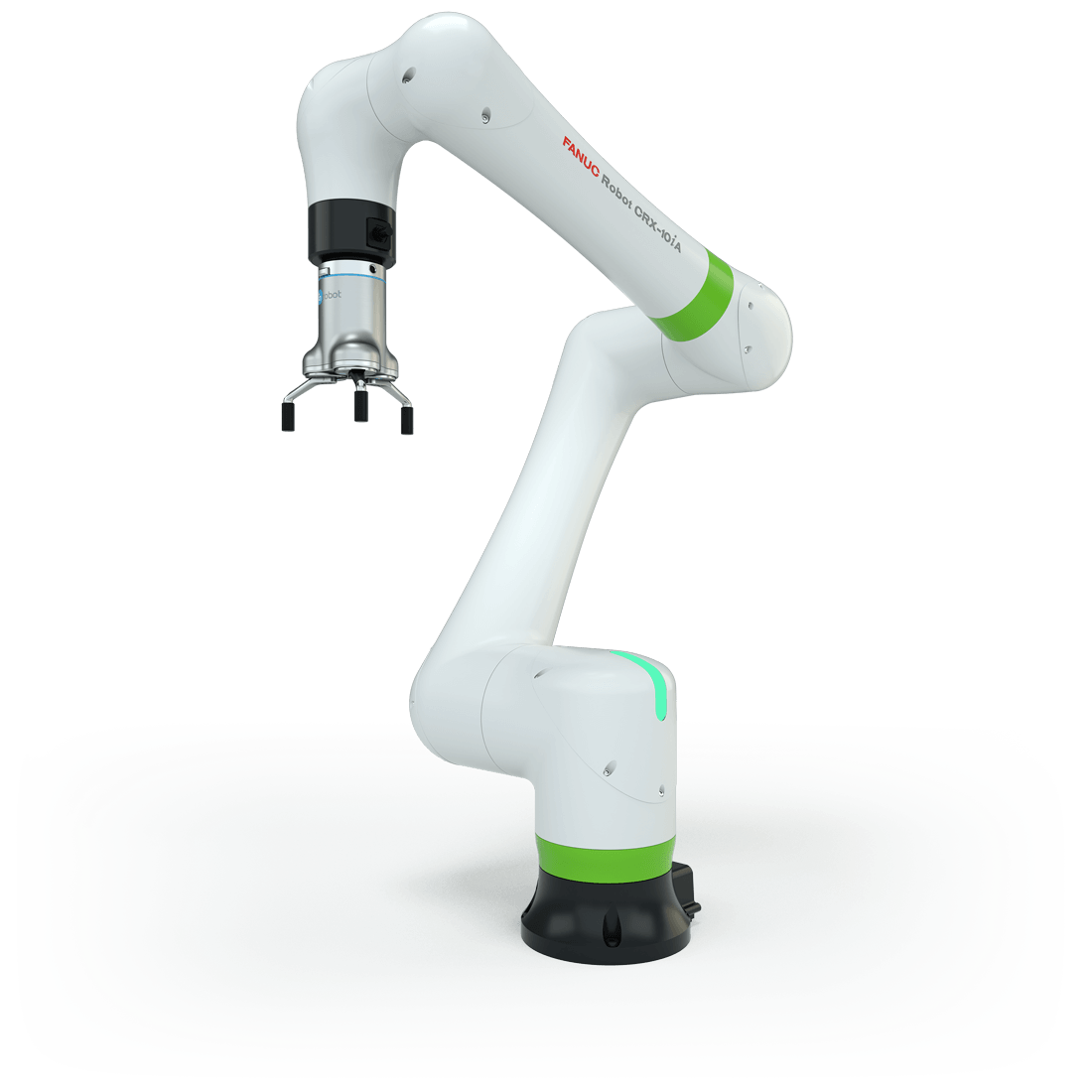 See the Fanuc CRX + OnRobot in action
Call us at 801-233-8000 or start a conversation by filling out the form below
"*" indicates required fields